The last few weeks have been abuzz with activity.
I finally got fed up with the persistent pain in my lower back and started seeing a chiropractor. It hasn't been long, but I've noticed a difference and I'm hoping it's going to make my long days in the saddle much more comfortable.
I bought the final bits and bobs for the trip: a small water filter, a new helmet, helmet mirror, etc.
I shipped off Erebus a week ago. He arrived in Astoria today!

I continued training on the road and in spin class. One of the nice things about spin class is that the conditions are stable, unlike outside where there are so many factors (wind, weather, traffic, etc) that can affect your ride. Since I started a few months ago, I've seen my average wattage go up for the one-hour class. I can't see myself ever getting lost in the metrics completely – that would take too much of the fun out of the ride—but it is nice to have a solid indicator of progress.
I finished the semester, grading all the term papers of my students and submitting final grades on Sunday.
I realized that I have amassed more travel food than I need to bring. My brain is in backpacking mode, trying to prepare food for the whole trip. I know that I can't plan everything, and I'm going to have to start getting into that mindset by putting a lot of the food to the side.
And today I packed up myself, my animals, and my gear and drove to my parents' place in New Jersey. How much space does it take to move a cat, a cockatiel, and me for three months?
Answer: all of it.
But the animals behaved themselves.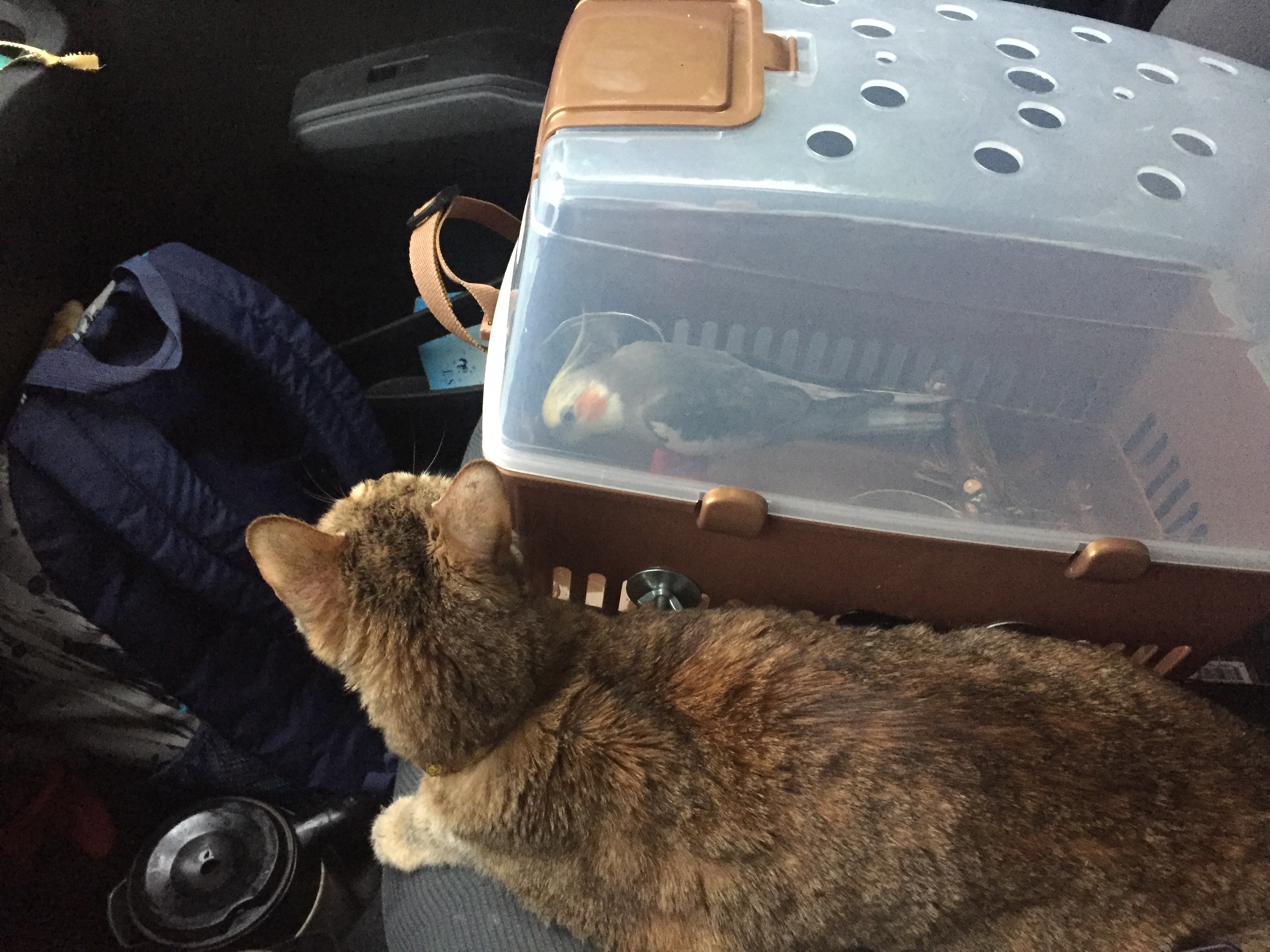 The drive is nearly 800 miles and it took 13.5 hours including stops. I find signs to be fun and at times amusing. This one was in a bathroom stall at a rest stop today.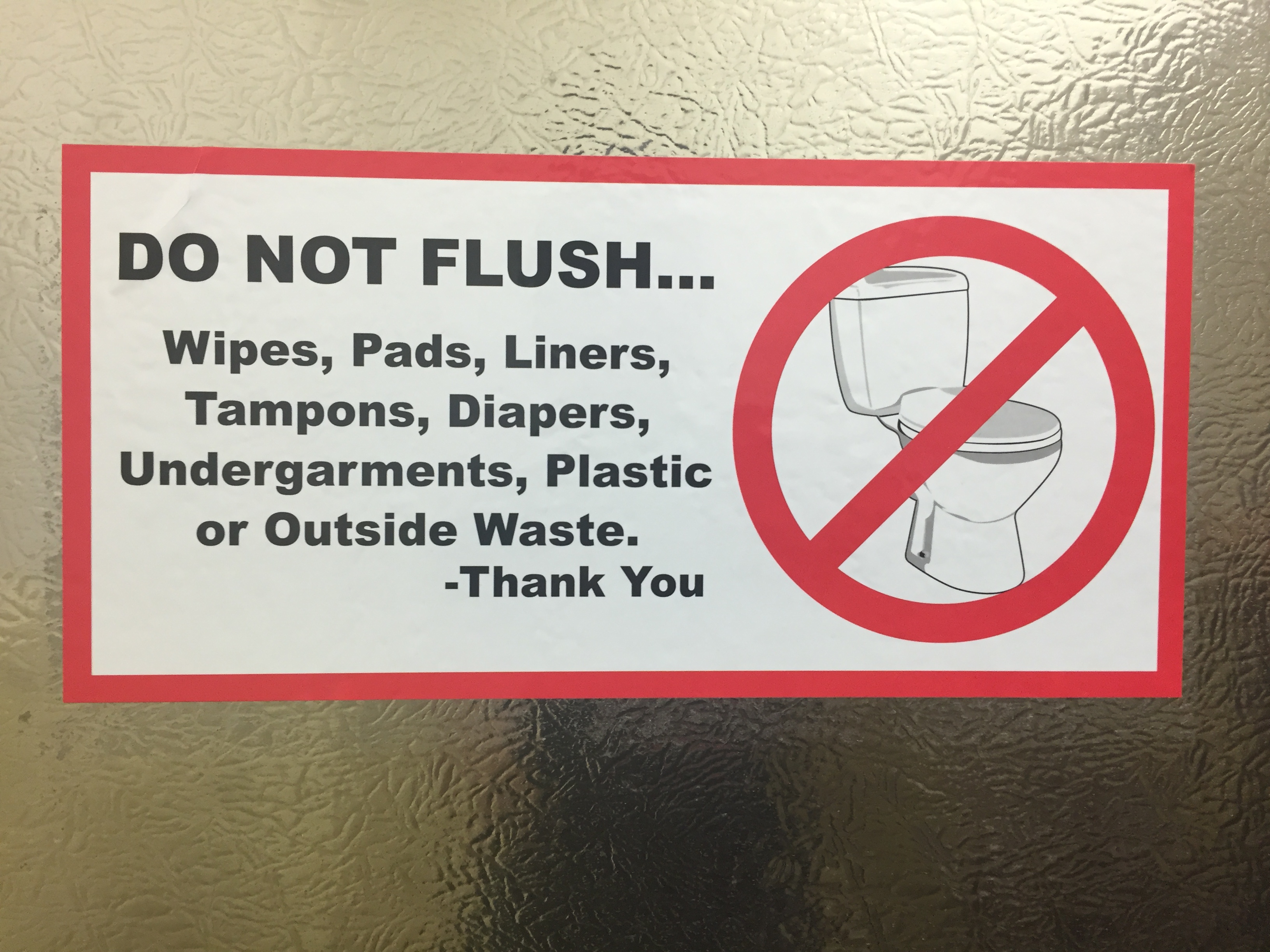 Tell me, do you often feel the desire to flush your undergarments down the toilet? Have you ever met somebody who has such a desire? Somebody older than 3 years-old, I mean. It was all I could do to not burst out laughing in the bathroom stall.
After arriving, we shared a meal. After some time spent reassembling his cage, Newton (my cockatiel) is asleep. He seems mostly unfussed by my parents' flock. My cat, however is a different story.
Minouche does not like other cats. Frosty (on the left) is congenitally deaf. Minouche was not born deaf but has been mostly deaf for several years now. That didn't stop the two of them from hissing and growling at each other when they first faced off. Right now they're mostly avoiding each other, thank goodness.
In an effort to stay alert during the drive, I consumed a full pot of coffee (I packed my 8-cup thermal carafe and bought 2 large coffees along the way). So now, 16 hours after I got on the road I'm both exhausted and wired from caffeine.
But although I'm going to crash soon for the night, be on the lookout for the infamous "Gear List" post that by unspoken law must precede almost every long-tour.